EVE Online: Das Oceanus update ist online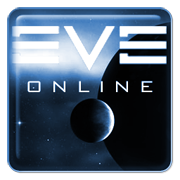 Am Montag wurde von CCP das angekündigte Oceanus Update veröffentlicht. Es beinhaltet wie üblich die Behebung von Bugs aber es wurden hierbei auch die Grafik ein wenig verbessert.
Bei den Grafikverbesserungen handelt es sich hauptsächlich um Verbesserungen bei der Tarnung. Es kamen aber auch bei den Wurmlöcher der Nebel dazu. Natürlich wurden bei diesem Update auch wieder viele Fehler behoben.
Hier habt ihr ein paar Ausschnitte von den aktuellen Patch-Notes:
The Mara Paleo Incursion NPC now remote repairs correctly.
An issue with negative agent standings being incorrectly displayed has been fixed.
Multiple text issues have been fixed.
Multiple market groups issues have been fixed.
Mobile Cynusoral Inhibitor now detects all 0.4 security solar systems correctly when deploying.
Losing a target while acquiring a target lock no longer prevents safe log off.
Fixed a number of blueprints that had the wrong material requirements or duration.
Mimir lock range has been doubled.
When a stealth bomber is killed by its own bombs, it could sometimes generate a broken killmail. This is now fixed so that self-bombers will have their honorable sacrifice properly recorded. (Note that at least one attacker other than the pilot must be present to generate such a killmail)
In diesem Video könnt ihr euch nun die Grafikverbeserungen anschauen:
Unser EVE-Online Team sucht immer noch tatkräftig neue Spieler. Wenn du denkst du würdest gerne Teil einer großen Familie werden und auch Taktisch spielen kannst. Dann bewirb dich noch heute: HIER
– Hier findet ihr unseren Livestream Channel –

Keine Kommentare bisher
Hinterlasse deinen Kommentar!
Einen Kommentar hinterlassen